Wil Seabrook and his Red Hot Band...
are being seen by over 100,000 fans this summer as Chicago Kid continues to build the story across the USA, and into the UK.
Our incredible friends at Radio are blasting the music out across the country, with a special kind of heat coming from Wil's home base...North Carolina.
---
Wil with G105 Raleigh's Andie Summers plotting the countdown to the station's huge SHINDIG coming soon on August 4!


Wil performs with Vertical Horizon,Nelly Furtado and BareNaked Ladies!


Hats off to Chris Edge for championing our project!
---
Wil benefits from great fan appreciation after a recent show for Raleigh's other Radio powerhouse, WRAL FM (thanks Joe Wade)
---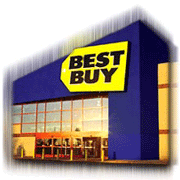 Wil has recently sold out every copy
...of his album in sight at recent North Carolina instore shows..more appearances scheduled in Wherehouse and Millennium Music stores later this summer and into the fall.
---
Moving down to Charlotte...
| | |
| --- | --- |
| Opening for the Hornets... | Drummer Eres at Centre City Fest |
| | |
| --- | --- |
| Visiting KISS FM and Jason McCormick | Opening for Third Eye Blind |
Enjoying the love from Neal Sharpe and his great staff at WLNK...including Matt and Ramona.
---



KIIS FM Los Angeles Visit...
MD Michael Steele at KIIS was so taken with Wil's music, he asked Chicago Kid to bring him out to LA for a special showcase for the entire staff
KIIS executives Alex Cortez, Gwen Roberts, Michael Steele

with Chicago Kid's John Ryan and Wil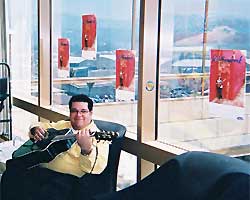 He was interviewed at the station for Rick Dees' Top 40 Countdown show for Japan...
---


Before he can even grab a breath...
Wil heads west for a B93 Radio festival 21 July in Modesto

... then a concert cruise on Lake Tahoe for ALICE Radio Reno (thanks Carlos!) July 28 before jumping back to the south for a BIG BIG AUGUST AND FALL CONCERT SCHEDULE.
---
This week we're delighted to learn from our UK team of Sue Williams and Ian Brown, one of England's great Radio personalities has fallen in love with Wil Seabrook's version of "My Girl".Thanks very much to Johnnie Walker..more on these late-breaking developments in the next release.
---
Concert Updates:

www.WilSeabrook.com



www.Chicagokid.org
---
Special thanks to Richard Vertel, John Frankenheimer and David Byrnes, Mach II Travel, WRAL/Raleigh,The POINT/Greensboro,Chris Edge at G105, Neal Sharpe at WLNK, KISS FM Charlotte,Lance and The Mint LA, Mitch and Cantina Los Tres Hombres, The Charlotte Hornets Organization,Ed Duncan and Scooter at East Coast, Donna and Max at B93,Gary Lefkowith,Leigh Sobel,Tor Hansen,Ben Brooks,Tod Elmore,Matthew Vaughan,The wonderful Wil Seabrook band, Dan Kieley, Michael Steele,Gwen Roberts, and Alex Cortez at KIIS-FM LA.


Albums everywhere, including at Amazon.com.

To be removed from this email news, please hit Reply, type Remove and Send to us...