THE WIL SEABROOK BAND
BLOWING UP BY LEAPS...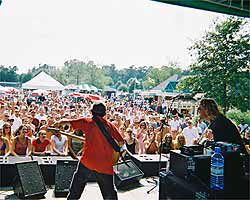 Wil and Fernando
GOING HEAD TO HEAD WITH THE BIGGEST
AND HOTTEST ACTS IN THE COUNTRY .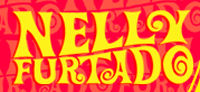 | | |
| --- | --- |
| "Phenomenal"..... Chris Edge/Program Director G105 Raleigh | Drummer EREZ... |
Introduced by Andie Summer/Music Director
at the ClearChannel station

Wil and guitarist Arnold
Long lines of fans Fans literally stood in the hot Carolina sun for an hour to get an autograph/buy the record ...
| | |
| --- | --- |
| Interviewed Live on the air by Keith Scott | WOW! |
| | |
| --- | --- |
| | G105 found Wil came in at #7 with women 24-35 out of 36 records tested there! He's now selling hundreds of records a week on tour. |
Prior to the big day, G105 was kind enough to invite Chicago Kid to join reps from Virgin, Epic, Hollywood and Maverick to attend the Durham Bulls game..




Durham Bulls

l to r..Michael Marois, Chris Edge, new night jock Steve Matthews and Nikki, Weekend Excursion Manager Mark. Unfortunatley, no one in our party won the free haircut auctioned off between innings... but, despite the consumption of too much beer, two foul balls came home with us anyhow...
| | |
| --- | --- |
| | |
| Scenes from another recent big Show in the south for WRAL/Mix 101.5 FM ...many thousands packed the city centre to hear Wil and the band. | |
| | |
| --- | --- |
| More big shows coming up soon for 107.5 WKZL Greensboro/North Carolina and HighPoint (sponsored by The POINT radio .... our friends Leigh and JT) | |
The Wil Seabrook Band
this fall coming to . . .

Georgia Tech

Washington and Lee

Princeton University

University of South Carolina

Homecoming UNC Chapel Hill
UNBELIEVABLE NEWS HOT OFF THE PRESSES FROM EUROPE

"My Girl" by Wil just added to the Official playlist at London's BBC Radio 2... covering the entirety of the UK
Special thanks to the Chicago Kid UK team of Sue Williams,
Ian Brown and Wilf Mann for their amazing efforts!

All the biggest guns at Radio 2 LOVE the record, and are banging it....

Listen online at http://www.bbc.co.uk/radio2/

By popular demand, Wil returns to the UK this fall for press/radio and TV's to take advantage of this rare opportunity...

Terry Wogan

Johnnie Walker

Ken Bruce
Concert Updates:

www.WilSeabrook.com

www.Chicagokid.org
Albums everywhere, including at Amazon.com.
To be removed from this email news, please hit Reply, type Remove and Send to us...
Newsletter built and maintained by...