We're proud to announce the completion of an incredible new album from the Wil Seabrook Band on Chicago Kid Records…created by one of the most truly distinctive bands emerging in 2003..drawing from their
unique cultural diversity
Erez - Israel
Wil - North Carolina
...and wildly varied musical backgrounds ranging from jazz to hard rock to folk.
Arnold - San Diego
Fernando - Brazil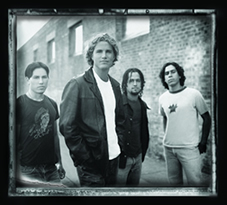 «Click here to get a sneak preview of the profound new track,
"It's Your Life," produced by John Ryan and mixed by Chris Lord Alge
Read the lyrics here.
Album contributors include engineer/mixer Tony Phillips
(Seal/Lisa Marie Presley)..orchestrations David Campbell (Aerosmith/Alanis)
Wonderful photographic work from the dazzling eye of James Minchin III
(Elvis Costello, MatchBox 20, Linkin Park, Metallica, and the Eagles)
Wil has recently been globetrotting deepening already strong ties to radio made on the first independent album (see Summer 2001 and 2002 newsletters www.chicagokidrecords.com )

playing at the Mountain in Seattle

at KINK in Portland

Denver

KBCO Boulder

Erez and Wil at the AAA Radio convention in Hawaii with Jack Johnson

with the Pacific

with Tom Teuber from Madison

visiting ALICE Denver

Wil also had the pleasure to play in front of the staff/Programming executives at ALICE San Francisco and John Ivey and the team at STAR 98.7 in Los Angeles.

| | |
| --- | --- |
| | |
| fans line up in the rain to see WSB in the Village/NYC | The Roxy, Los Angeles/Sold OUT |
Come see the fun as we blow across the USA..
http://www.wilseabrookband.com/tourdates.asp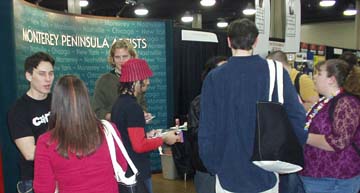 Wil and Band meet with college bookers at NACA convention in Nashville
MONTEREY PENINSULA ARTISTS Booking RA/Kevin Daly
Tour Manager: John Williams
Sharon Chambers/Business Management/LA
Chicago Kid Legal: John Frankenheimer/David Byrnes
Good Friends to Have: Gerald Peissl, Jimmy Ienner, Matt Thorne, Fred Croshal, Dan West, Shane Woodruff, Gary Knutson, Dave Collins, and Larry Stessel...talk to the band and our constantly growing team of die hard fans.

Thank You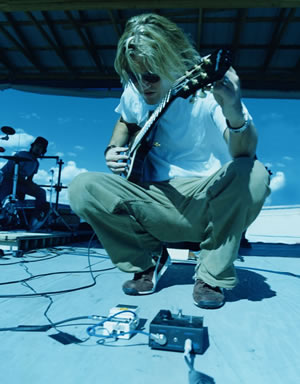 BUY STUFF http://www.wilseabrookband.com/store.asp
To add friends to this list click here,
for more info...please contact us info@chicagokidrecords.com
....same if we've successfully irritated you to no end